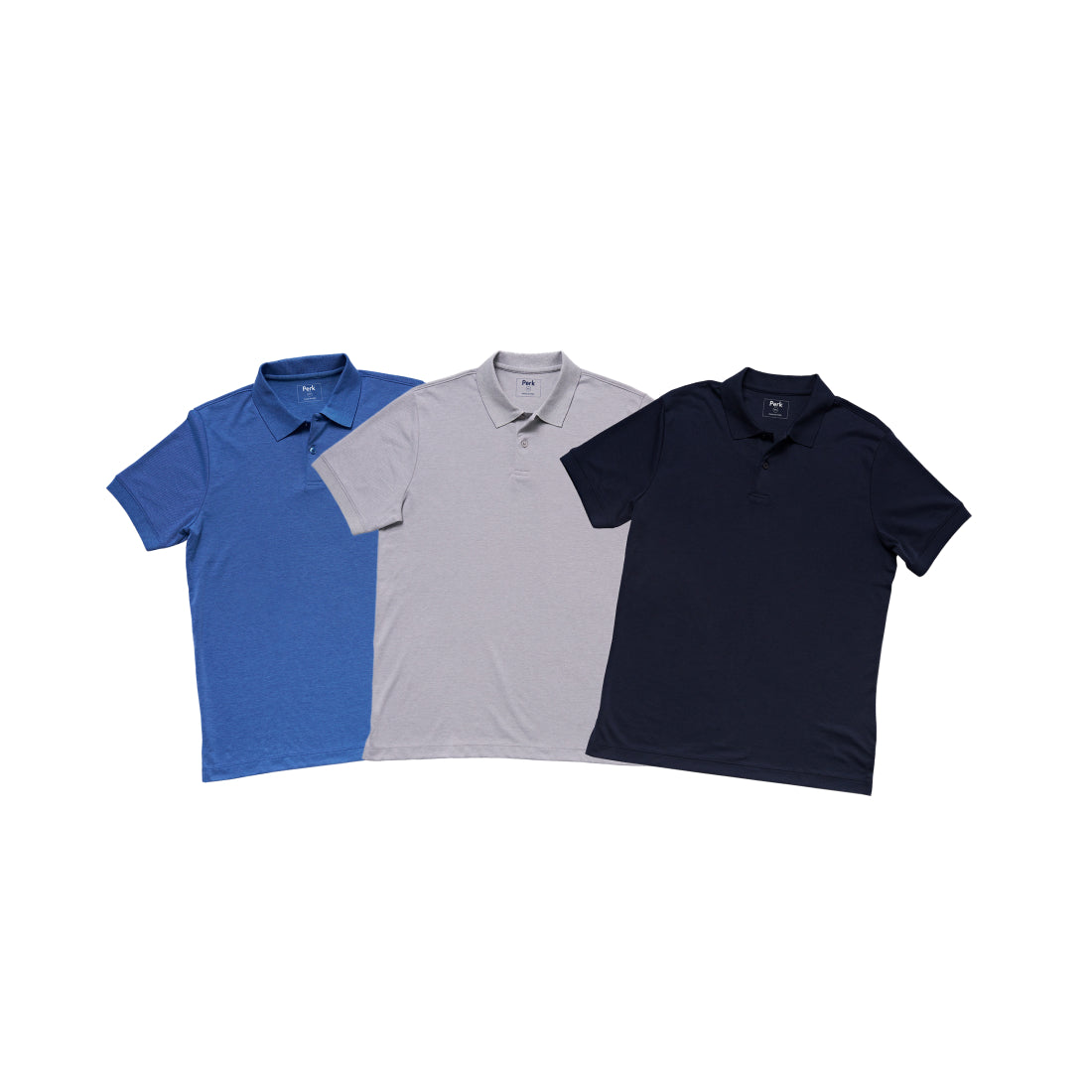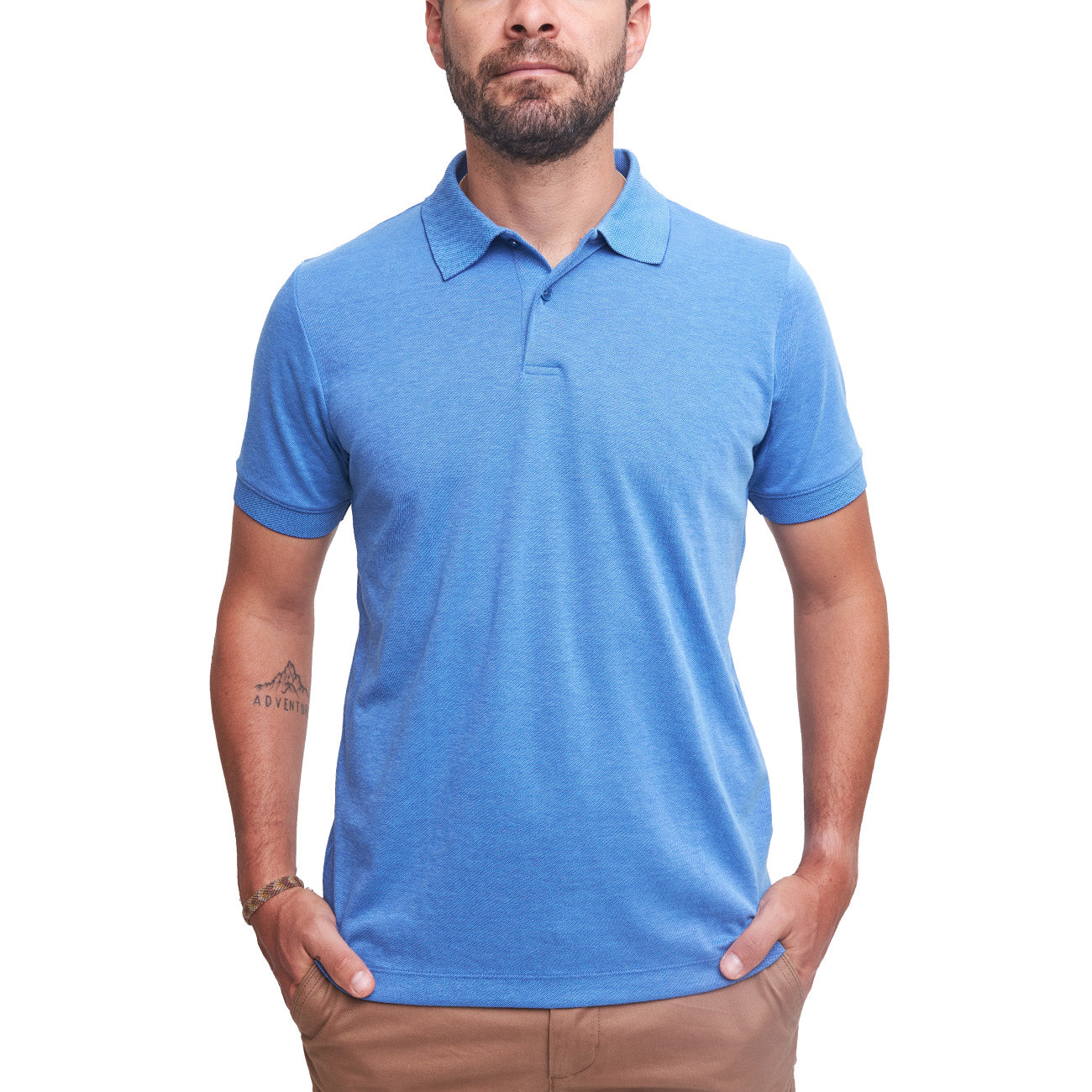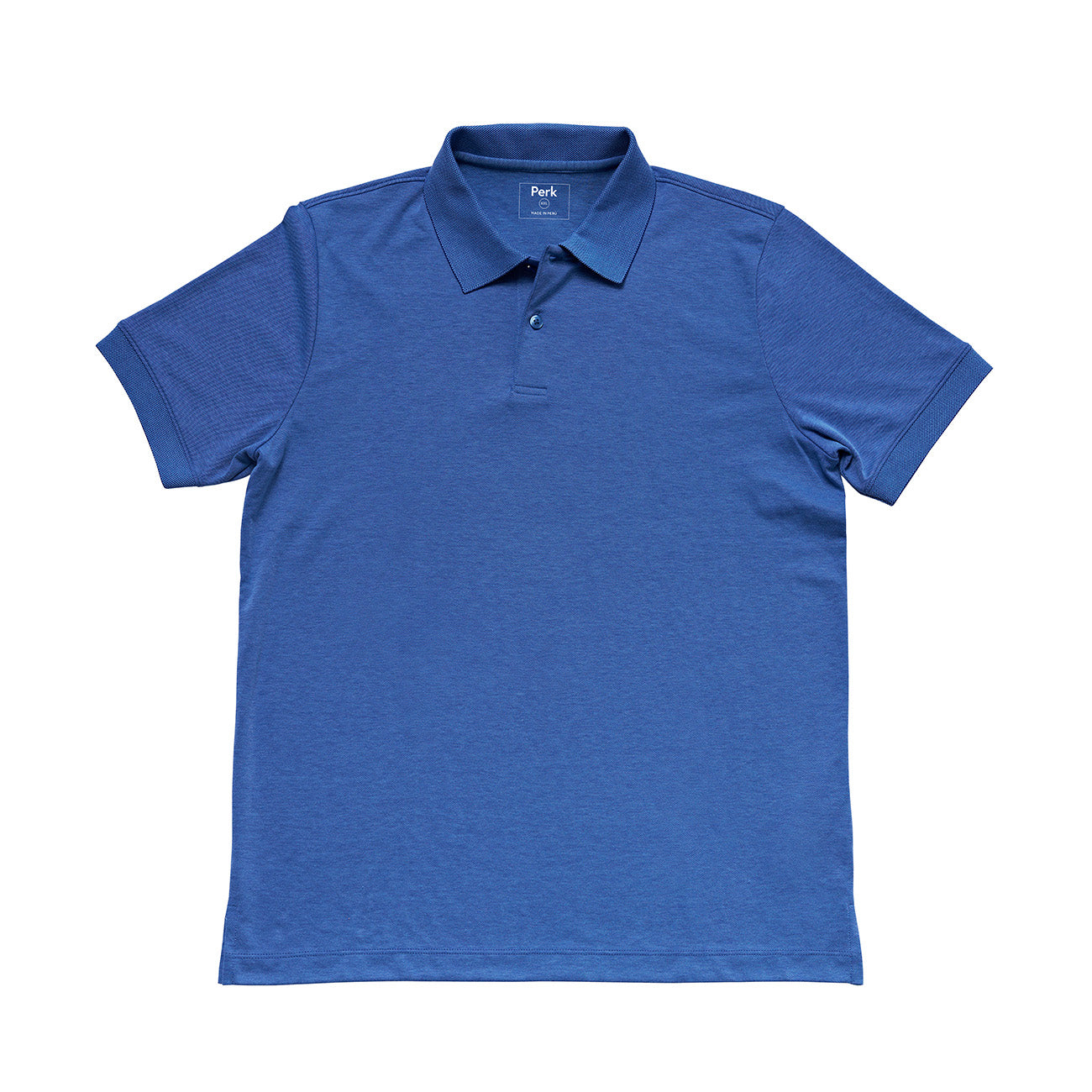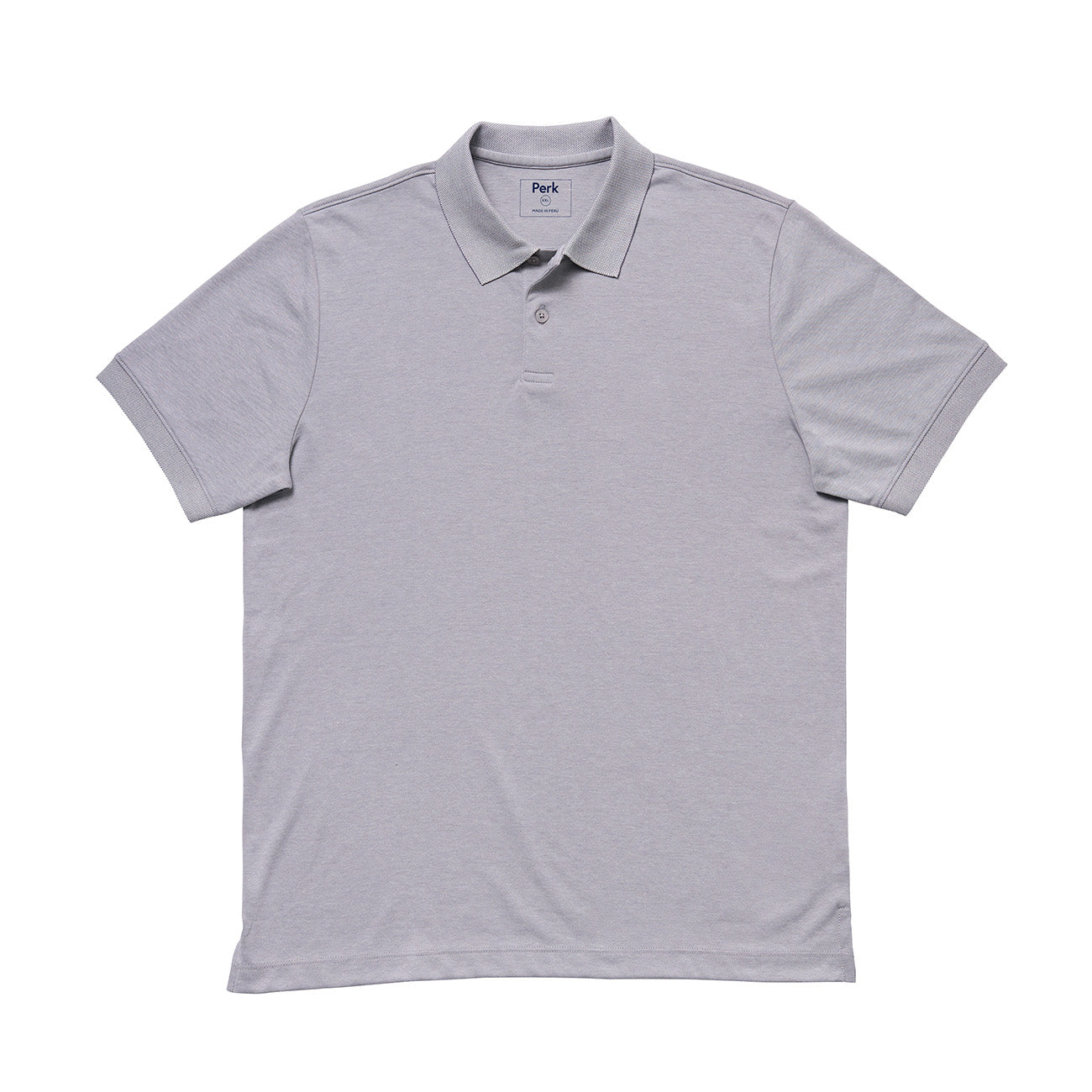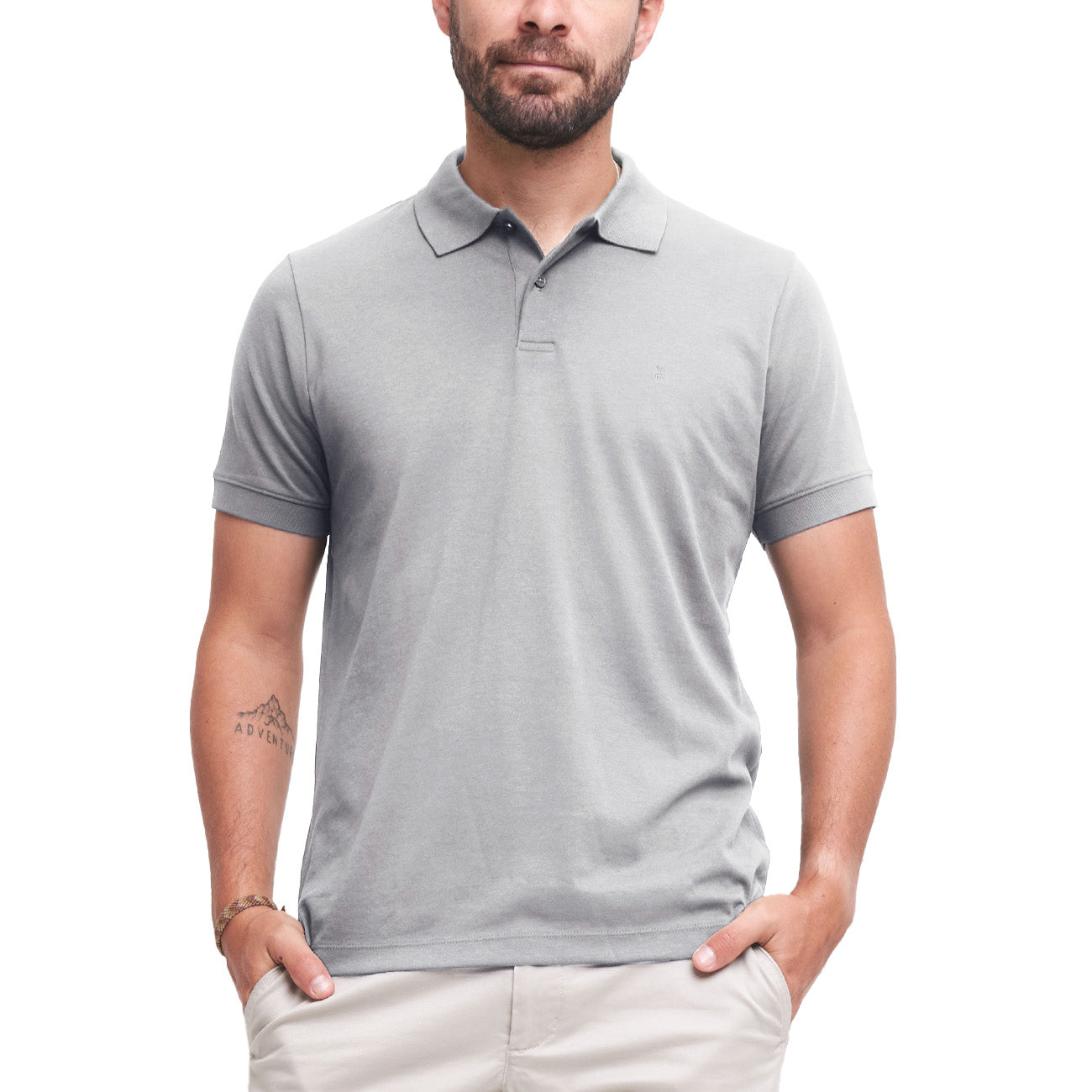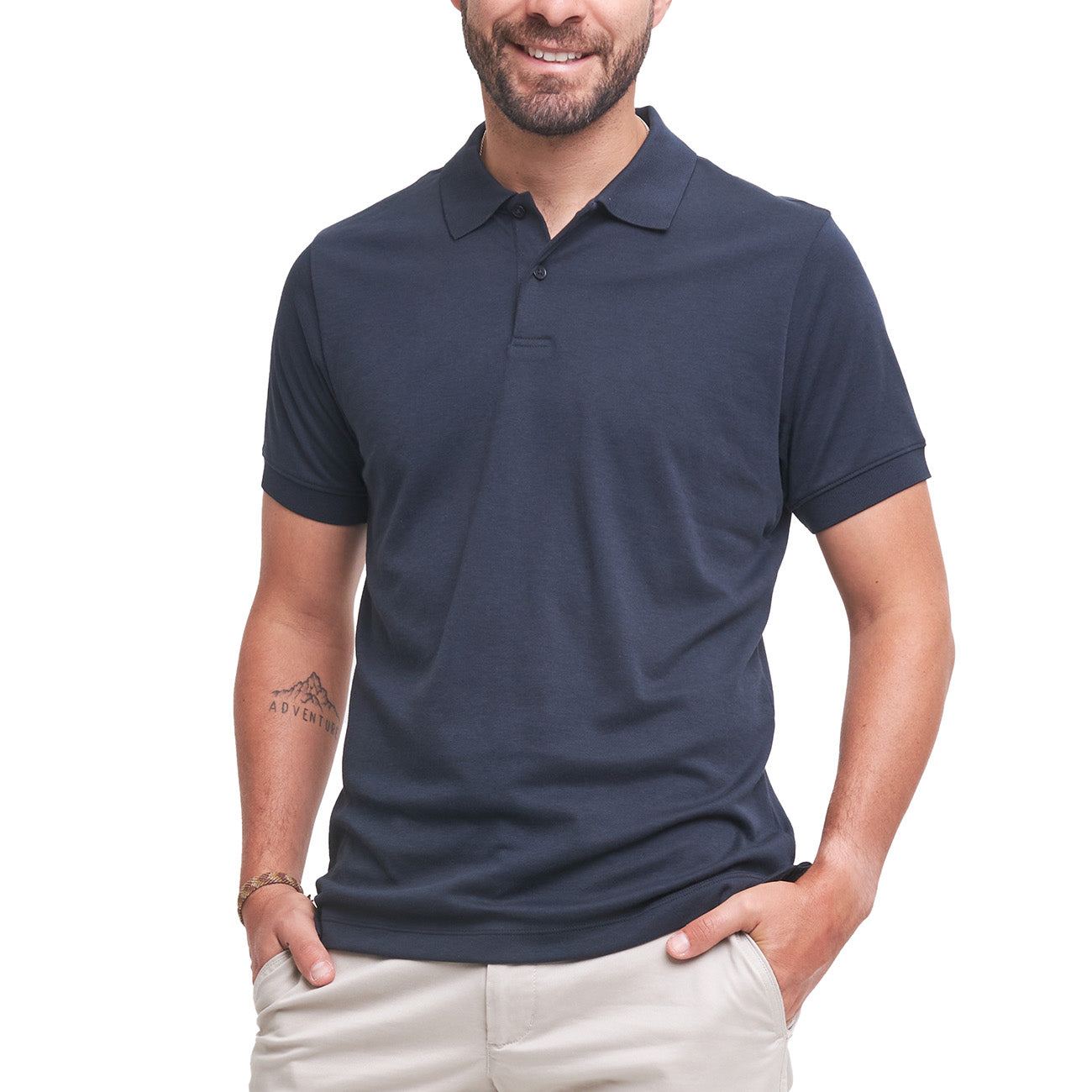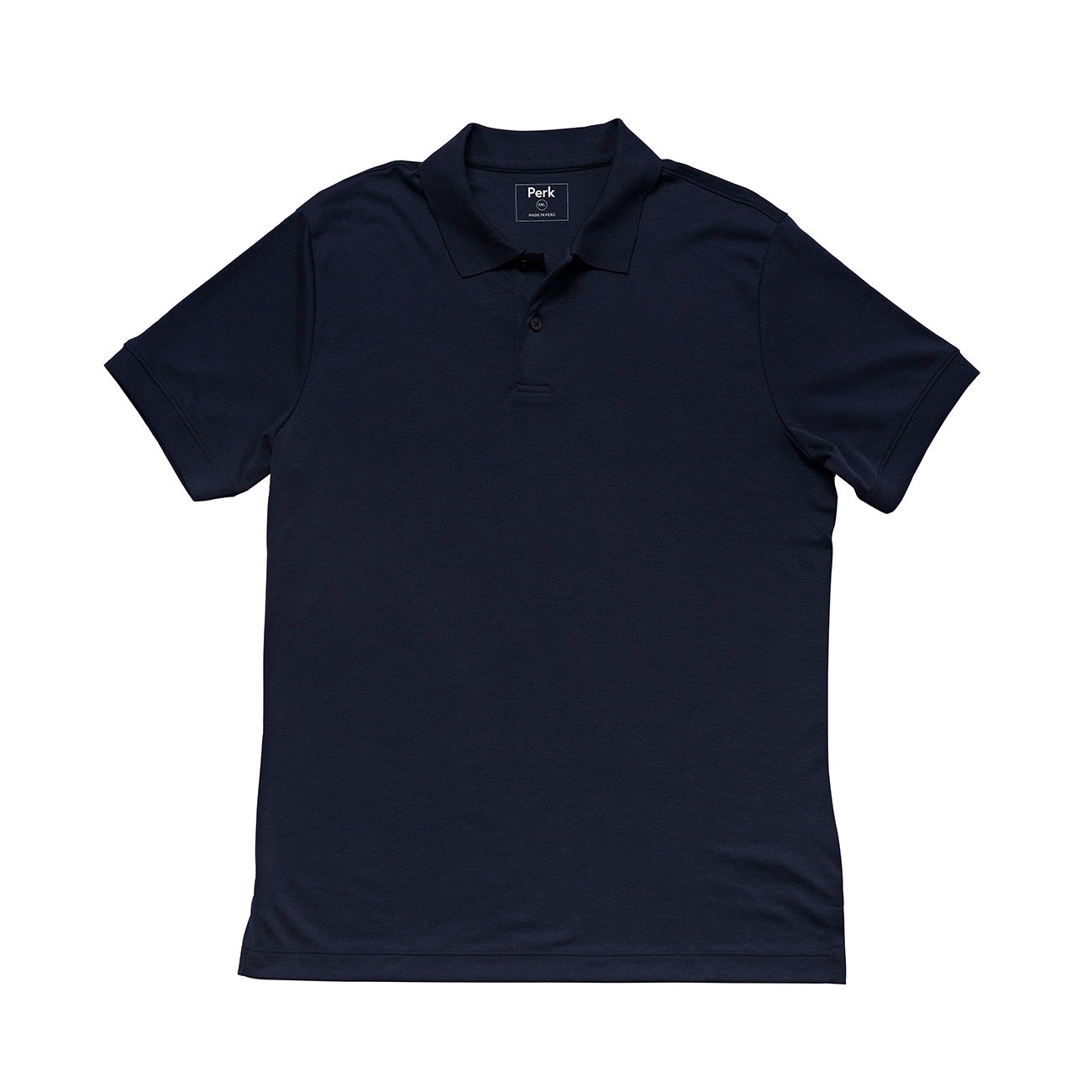 Nautical Blue Essentials 3 pack
Nautical Blue Essentials 3 pack
Where sophistication meets innovation. Say goodbye to collar curl, wrinkles, and discomfort. Say hello to timeless style, unmatched comfort, and lasting confidence. The 3-Pack of Polos offers a trio of colors: Deep Sea, Graphite, and Ink Blue.
Holiday Special Sale 30% OFF. Discounts will be applied at checkout.
We recommend ordering your usual size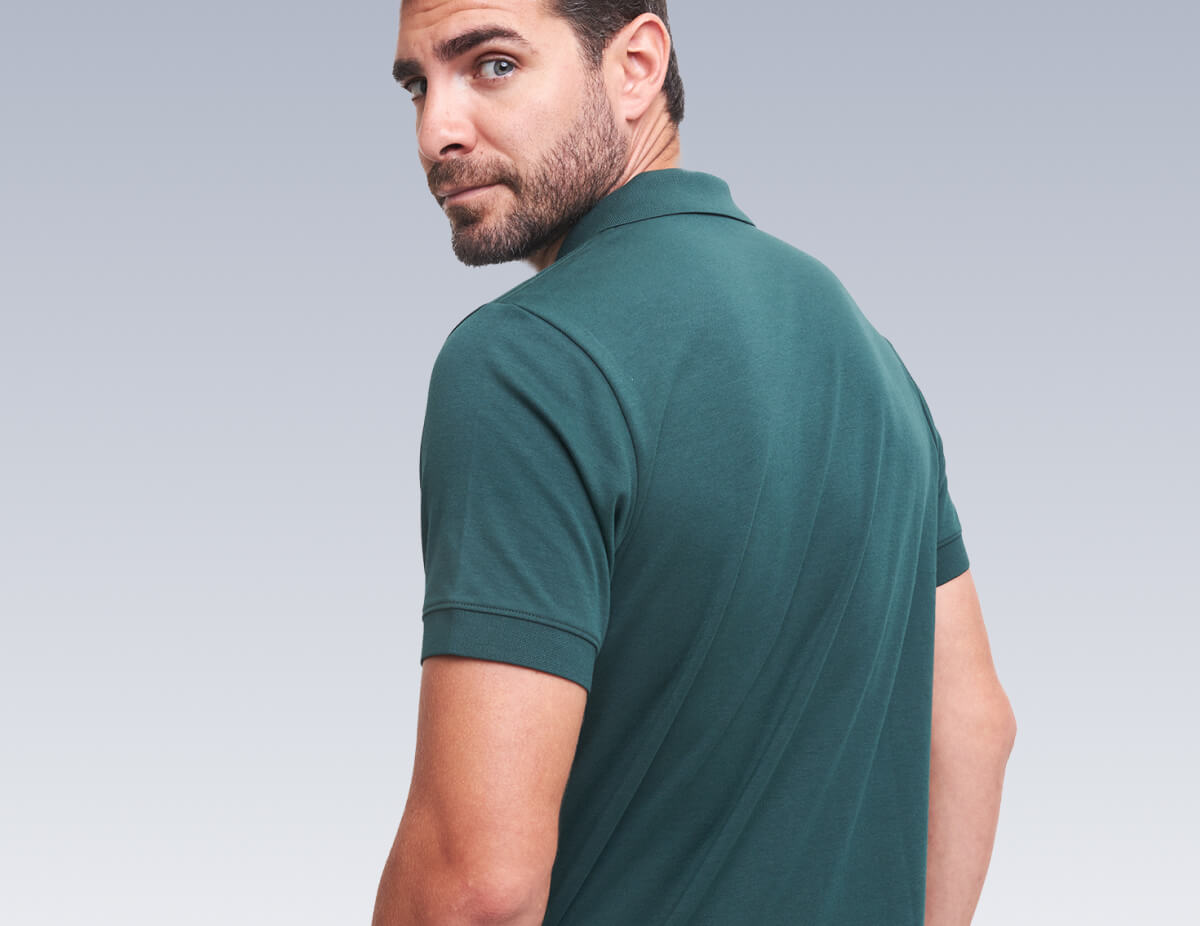 Why Perk Polos
✔️ Stay-flat collar for lasting sophistication
✔️ Engineered to resist pilling
✔️ Modern, tapered fit
✔️ Keeps dry with moisture-wicking
✔️ Vibrant colors wash after wash
Unmatched Comfort, Exceptional Value: Say goodbye to disposable tees from department stores – our Pima Peruvian Cotton polo is here to redefine your expectations. Unlike those shirts that lose their charm after a few washes, ours gets even better over time. Once you experience the comfort and quality, you'll want to make it a staple in your wardrobe. And the best part? It won't break the bank.
Key Features:

Curved Hem: Achieve the perfect untucked look effortlessly.
Gets Softer with Time: Experience increasing comfort with each wear and wash.
Designed to Fit After Washing: No more worries about sizing changes; it's tailored for lasting perfection.
Non-Pilling Fabric: Enjoy a smooth, pilling-resistant fabric for long-term wear.
Tailored Mid-Section: Say goodbye to the boxy look – our polo offers a flattering fit.
Completely Tag-less: No more itching – it's entirely tag-free for ultimate comfort.
Breathable & Quick-Drying: Stay cool and dry, even on the busiest days.
Ultra-Smooth & Lightweight: Experience a feather-light, ultra-smooth feel against your skin.
4-Way Stretch: Move freely in every direction with our specialized knit.
Midweight 100% Peruvian Pima Cotton: Crafted with care from the finest materials.
Fits True to Size After Washing: No need to size up – it's designed to maintain its fit.
Model Note: Our model is 6'2" and is comfortably wearing a size Medium t-shirt. Join him in experiencing the ultimate comfort and style of our Pima Peruvian Cotton polo.
We accept returns within 100 days of your purchase for a refund. All return items must be unworn, unwashed and undamaged with original tags still intact. Return costs are non-refundable.
All items are inspected upon receipt to identify potential misuse or abuse of our return policies, and any item in unsuitable condition will be sent back to you. We do not provide complimentary return shipping for those outside of the US. Customs duties and taxes are non-refundable.
Easy Care, Perfect Fit: Our Pima Peruvian Cotton polos are designed to make your life easier. When it comes to care, simply toss them in the washer with similar colors. Use a delicate setting, cold water, and a gentle, bleach-free liquid detergent for the best results. You can opt for a low-heat tumble dry, but our recommendation? Embrace the natural air-drying process instead.
We understand that fit is crucial. After three washes, you'll find that our polos maintain their size perfectly. Each piece is meticulously cut 3% larger across all trims and grades, accounting for the unique fiber properties of our Long Staple Cotton in the V1.1 release. So, you can count on your polo to fit true to size, every time, ensuring you look and feel your best without the hassle.
This exquisite polo shirt is a testament to quality and style. Made in Peru with the finest craftsmanship, it boasts a blend of 60% Peruvian Cotton and 40% polyester, ensuring both comfort and durability. Its modern fit adds a contemporary touch, making it the perfect choice for those who appreciate sophistication in their attire.
Wrinkles are a thing of the past with its natural resistance, while vibrant colors and minimal pilling keep it looking fresh. The mid-weight fabric offers the perfect blend of substance and breathability, making it ideal for any occasion. Experience the world's best cotton and elevate your style with our Pima Peruvian Cotton polo.
Your payment information is processed securely. We do not store credit card details nor have access to your credit card information.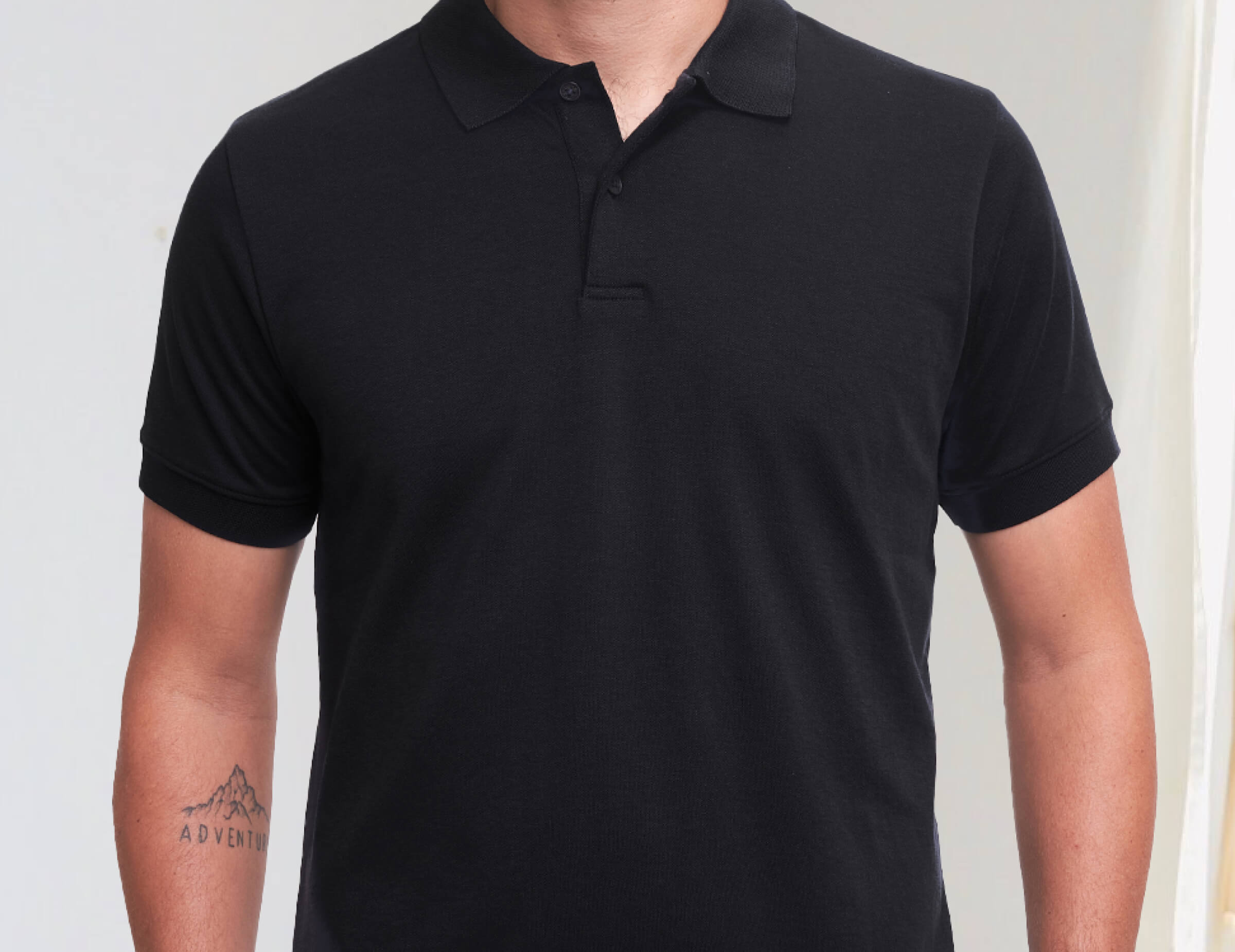 Made to fit you
Designed to fit impeccably, especially after washing.
✔️ 4-Way stretch fabric
✔️ Comfort in any weather with proper airflow
✔️ Wrinkle resistance
✔️ Made with ultra soft Pima Cotton
✔️ Tailored for all body types with diverse sizes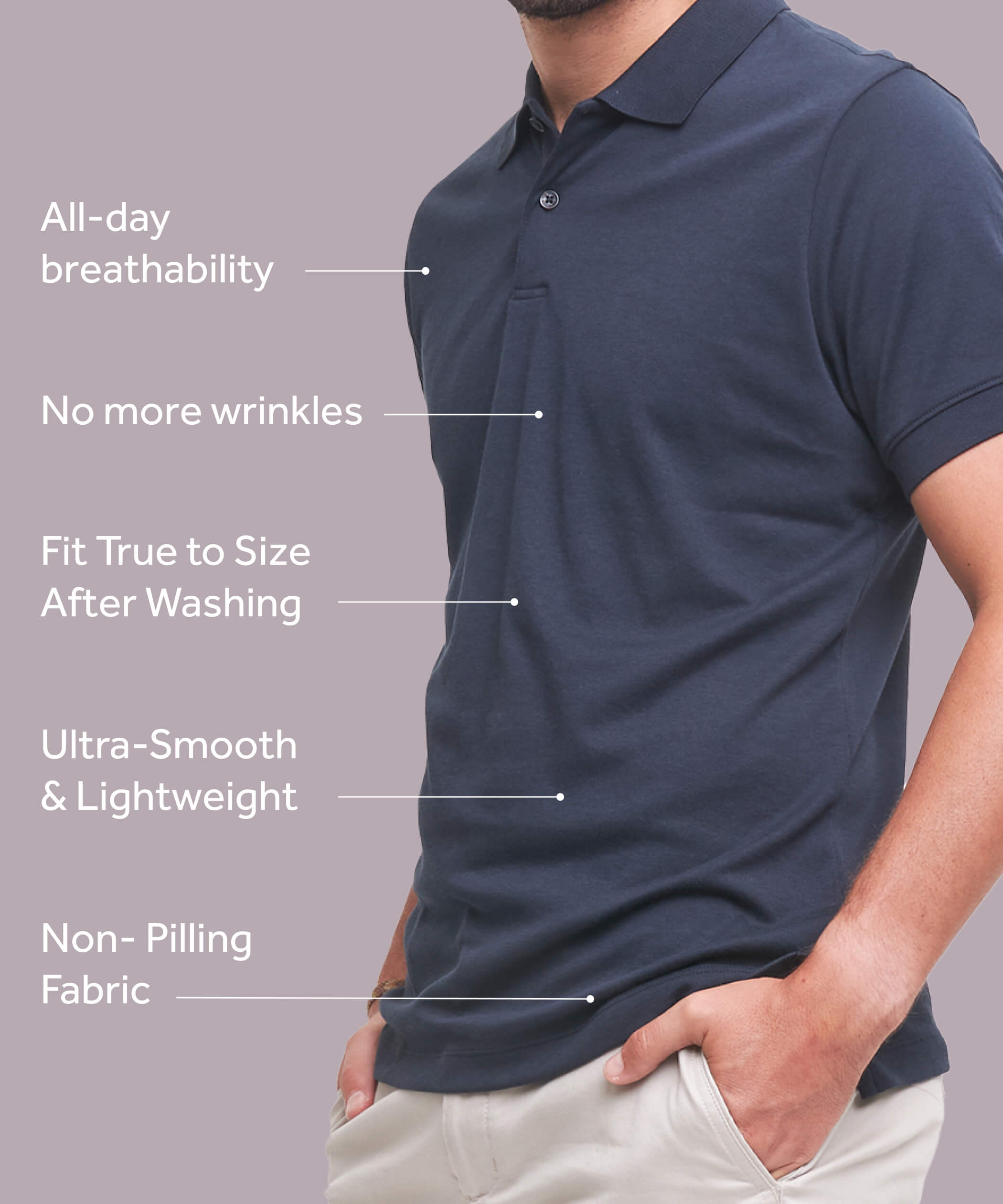 World's Best Cotton
✔️  Made with highest grade 100% Peruvian Pima Cotton fibers
✔️  Knitted in a specialized jersey pattern for a luxurious sheen
✔️  It's both durable and comfortable
✔️  Resists wrinkles, stays bright and pills less
✔️  It's a mid-weight fabric, a perfect blend of weight and breathability
No more ironing and no more undershirts – these polos are a life-saver. They make me look pretty good too!
ROBERT H.
These tees really make you look and feel good. They are extremely soft to the touch. I love them already!!!
JASON T.
I was skeptical at first, but these polos exceeded my expectations. They've held their shape perfectly.
DAVID L.
Over 100 Years Experience
With over a century of family experience in the apparel industry, we're committed to crafting high-quality, timeless apparel. Our specialized jersey pattern ensures wrinkle resistance, making it perfect for any occasion. Our polo, made from the world's finest Peruvian Pima Cotton fibers and a quick-dry performance blend, keeps you cool and confident all day long.